We did it!
Yes, we finished Transform 20 and it feels great! I have definitely noticed a lot of changes- inside and out. First I would like to say I will be writing a more in-depth Transform 20 article that can be found here (if it is not hyperlinked please give me some time, thank you!)- it will include more information concerning calorie burns during the workouts, some tips and tricks or modifications that I found particularly useful,workout equipment recommendations, and lastly it will also include more of my personal journey throughout the Transformation process.
Now onward to the main event…Measurement Results!
Starting Date: February 8th, 2021—>End Date: March 21st, 2021
Starting Weight: 201.2lbs—>End Weight: 198.6lbs
Measurements: (All measurements where applicable are right sided)
Arm-14.17in—>13.89in(-0.28in)
Chest- 43.66in—>42.99in(-0.67in)
Rib Cage- 36.92in—>36.92in(0.0in)
Waist- 37.32in—>36.65(-0.67in)
Hips- 48.62in—>47.95(-0.67in)
Thigh- 28.81in—>29.13(+0.32in)
Calf- 15.98in—>15.78in(-0.20in)
Body Fat%- 46.7—>46.6
Muscle Mass: 104lbs—>103
As we can see I lost a total of 2.17 inches and 2.6 lbs. Now to be honest this doesn't seem that great and kind of feels like a bummer, but let's take a look at some of the before and after pictures-
As you can see there isn't a huge difference but I do see A difference…an attempt was made.
Mind you, even without amazing outwardly physically apparent results the internal strength gains, Transformation, and endurance gains are definite.
Now onto Nutrition…
Nutrition- I actually did clean up my nutrition more so the last two weeks of the program as I mentioned here in week 4 that I needed to clean it up a bit more so I could actively see more results. I didn't want to go into this workout thinking I was going to go full force in eating clean-I really am I fan of slow and steady wins the race, but I do understand that sometimes leaps have to be made in order to gain that discipline, willpower, and to really see the results you want. Overall, for the last two weeks of the program I was consuming more so between 1600-1800 calories, there were definite days where I was eating 2000 or 2300 calories, but I strongly kept those to a minimum (mind you this would be still under my calories as at my height and weight on an average day I burn 2000 calories just doing me, so add in a HIIT workout and a 30 minute walk and I'm still good).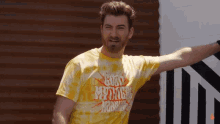 You always have to remember to do what is best for your body, online calorie counters can be helpful to get a good estimate, but most importantly of all it is trial and error.
Onto the Workouts…
Workouts- The workouts got slightly harder and I was definitely still modifying some of the moves but hey, safety first, am I right?
Overall, nothing crazy or drastic changed in the workouts so I was still able to do them and burn a reasonable amount calories except for Shaun-a-thon, that shiz was no joke. In case you didn't know Shaun-a-thon is the second to last workout of the program that SURPIRSE it is an hour long! Now, by this point you've worked hard, you've digged deep, you can do this, but it is work. You can't change without getting uncomfortable!
Well, there it is the short and sweet version of my results for the more in-depth article click here (if it's not a hyperlink yet please be patient, thank you!) and if you're interested in reading about previous weeks/segments those articles can be found (week 1) here, (week 2) here, and (week 4)here.
Would I recommend? Yes
Is it really only 20 minutes a day? Yes
Can you do it? Yes, you just gotta dig deep!
Thanks for reading and by the way stay tuned as my next Beachbody program will be #mbf, yes, muscle burns fat here I come!